Capabilities of GaN CVD System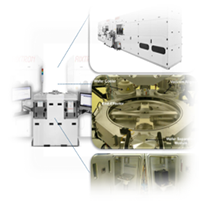 Full automation wafer transfer system to reduce the particles added during wafer load/unload.
High material uniformity of GaN HEMT up-to 200 mm epitaxy wafer
In-situ reactor clean concept to avoid substrate contamination during epitaxial growth.
High throughput C2C platform with 1500 pcs of 650V wafers per month.